The Granite Risk Mitigation System™ features a system of checks and balances that helps control risk for lenders without compromising profit potential.
The Granite Risk Mitigation System™ (RMS)
pre-loan
Contractor Underwriting Project Underwriting
active projects
Inspections
Statutory Compliance Fund Control
Completion
Final Processing Reporting & Reconciliation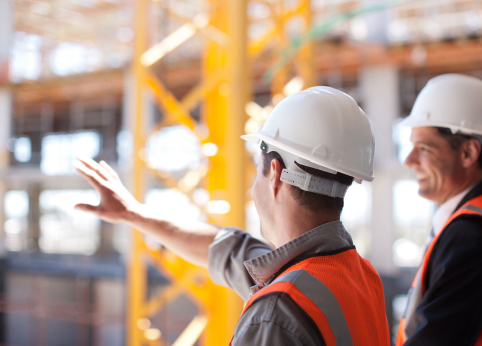 Granite's Risk Mitigation System Features
Our core objective is to manage our client's construction projects while helping to improve program profitability, enabling them to do what they do best–originate! As the industry-leading expert for risk mitigation, we accomplish our core objective through unique processes specifically customized for the construction industry. Combined with our best practices for resolving mechanics' liens and our excellent customer service skills, Granite is uniquely positioned to help you mitigate risk in today's environment.

The Granite Risk Mitigation System offers a proven and time-tested system with seven key components. Each component includes scalable best practices, which help mitigate a Lender's risk through every phase of construction, from project design through completion.
Contractor Acceptance and National Tracking
Project Review and Recommendation
National Inspection Services
Statutory Compliance (Mechanics' Lien Law)
Funds Administration Management
Roll-Over to Permanent (Final Disbursement Documentation)
Reporting and Reconciliation
Services can be selected a la carte or bundled to meet your specific needs. Granite Risk Management also provides consulting, quality control, and portfolio-audit services for lenders. We have the ability to manage your existing portfolio or assist you with building and managing a new profit center. In addition to our full suite of services, we provide client-facing technology delivering online access to project details, 24 hours a day and 7 days a week. Online access provides you with:
Project At-a-Glance
Draw Status Overview (Disbursement Updates)
Inspection Reports and Photos
Click below to request a proposal or to find out how Granite Risk Management can help you.